Bolgatanga
Bolgatanga, colloquially known as Bolga, is a town and the capital of the Bolgatanga Municipal District and Upper East Region of north Ghana. Bolgatanga has a 2012 settlement population of 66,685 people. Bolgatanga is 161 km (about 100 miles) to the north of Tamale. Bolgatanga lies in the Red Volta River Valley (which serves as a major migration route of elephants), with the White Volta River and the cliffs of the Gambaga Escarpment to the south of the town forming the southern boundary of the Upper East region.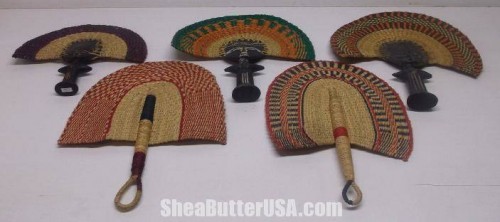 Historically Bolgatanga was situated at the southern terminus of the ancient Trans-Saharan trade route. The eastern route converged with the Sahelian route, near Bolgatanga. Along the route, handicrafts—especially world famous African Bolga baskets, African Straw hats and African Bolga fans, as well as leather goods, metal jewellery, and indigenous attires — were exchanged for kola nuts and salt. The Upper East Region, where it lies, is part of what used to be known as the Upper Region. Between 1902 and 1960 the Northern Territory was a British protectorate; it was separated into the Northern and Upper Region on July 1, 1960. The Upper Region was apportioned into Upper East and Upper west region in 1983.
Bolgatanga is known as the crafts centre of Upper East region, with a large central market. Apart from items found elsewhere in Upper East region, the so-called "Bolga baskets" are made and sold in Bolgatanga. Its surrounding suburbs also comprise the largest producers of leather works, straw baskets and smocks. The artists sell their works at the Bolgatanga Market, which is open every third day. There is also a museum in the town which houses objects of historical importance of the Upper East region.
African Bolga baskets, African Straw hats and African Bolga fans are now available online via Shea Butter USA.