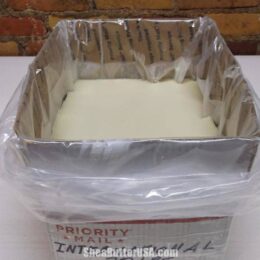 Hello Friends and greetings to you from SheaButterUSA.com. It has been a long wait this year but we are pleased to announce that our new container from the Port of Tema, Ghana has arrived to our main warehouse in Wahpeton, ND. As everyone is excited that Spring is finally here, we are even more thrilled to announce to you of all the new products that we now have in stock. As many of you have been patiently waiting for the brand new Ivory Shea Butter to arrive, some of the other new Handmade products we now have available are African Hand-carved Arts, African Djembe Drums, African Hand-Woven Baskets-Hats-Fans, African Exotic Animal Figures and African Masks and Alata Samina…which is also known as African Black Soap in the 1 kg (2.2) sizes. We will also be adding a few more Exotic Oils to our line including Argan Oil (Morocco), Black Seed Cumin Oil (Egypt) and Virgin Coconut Oil which are available for purchase immediately but not listed on the website. Plus, to provide you with more body butter and soap making supplies, we have secured a distributorship with Wilton of Chicago to bring you some of the best silicone molds sold on the market at a very competitive rate. We are coming out with a new website soon of which all of these products will eventually be listed.
To enhance the quality of our Shea Butter in the fall of 2014, SheaButterUSA.com exported their all natural, signature line of technologically advanced filtration systems to our women manufacturers in Ghana. Our objective was achieved as the result is a new, fresh, clean, Grade A Shea Butter that never has to be melted down and be filtered again, by you, the business owner or consumer. Melting down Shea is costly, time-consuming and can affect quality if the procedure is not performed carefully. While our Authentic, Raw, Unrefined Shea Butter has had some high reviews in 2014 by many satisfied manufacturers, the secret healing power of our Shea is contained in the Bio-Active Fraction. Shea Butter from 'sheabutterusa.com' has been known to contain Bio-Active Fractions of up to 17 % or… 7-10 percentage points higher than our competitors Shea produced in the same region in Ghana. The big difference is who manufactures it. SheaButterUSA.com ethically contracts a small group of Christian women to make our Shea Butter paying them directly .30 cents over Fair Trade wage per pound. In addition, we have found that our women take extra care and add the correct nut/water ratio to each batch unlike other cooperative groups in Ghana in which the conditions are the equivalence of slave labor. Under a serene work environment, our women take great pride in creating their Shea in the same grand tradition of their ancestors. With this being said, the ultimate beneficiary is your many satisfied customers who will be going out of their way to come back for more.
It has been a great privilege being able to visit with you once again. With a permanent office in Accra, Ghana…I personally have the opportunity of importing you other great products from Ghana as well. If you have any other products from Africa that you would like to see us stock or personally order for you, please send us an email or call the warehouse at 701-640-0836.
May you have the best spring ever and look forward to serving you with many more legendary, quality, handmade goods from Africa in the future.